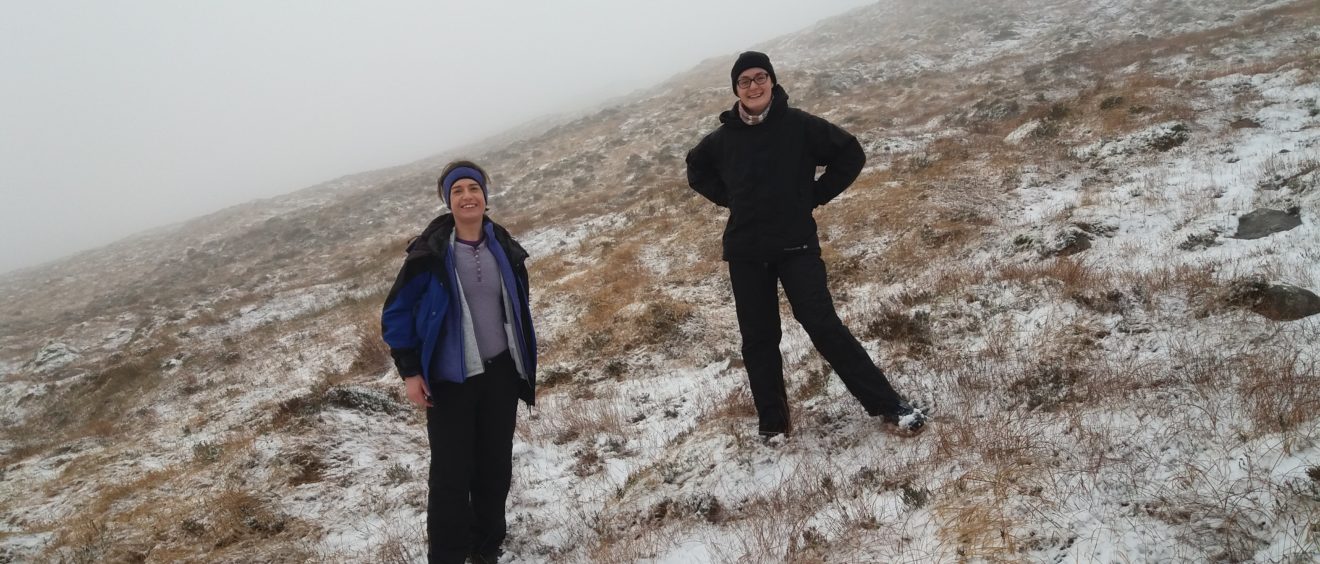 Mini Morning Adventures
Mini Morning Adventures was an idea I had to show that adventures don't have to be big, long and complicated.  In fact they can be mini bursts of excitement that can be fitted in between school runs!  They can give you an opportunity to kick start your day with a dose of fresh air, excitement and exercise, as well as a bit of socialising along the way.
On a wintry Friday morning in January the inaugural outing mini morning adventures took place.  After the kids were dropped off at school we car shared to the wild Derryveagh Mountains.  The weather was suitably frosty with plenty of snow about and lots of low cloud, adding to the sense of adventure.  Well wrapped up against the cold we set off up into the swirling clouds!  We continued steadily upwards until we arrived at our first destination: the modest summit of Crockfadda, but more importantly it was the first summit of our Mini Adventure!
With the temperature low and school pick ups in a couple of hours, after a quick photo it was time to get moving again.  Our planned route then took us to a high point overlooking the stunning Poison Glen, however when we got there the cloud was still all around us, so everyone needed some imagination as I described the view they would have if it was clear: glaciated valley, Errigal, Dunlewey lakes, the roofless church, Falcarragh and Tory Island in the distance to name but a few!
At this point we started our return journey, stopping off to sit by a frozen lake for a quick snack and hot drink before continuing on down out of the cloud to the car.  We were down, changed and back home with just enough time for a shower before the school pick up!
So it just goes to show that you can have an amazing mini adventure in a short space of time!  There's so much adventure you can have in a few hours, and it doesn't have to be a hike, you could try anything, for example rock climbing or kayaking too!!
No more coffee shop meet ups, bring the coffee with you and enjoy it somewhere spectacular!!!