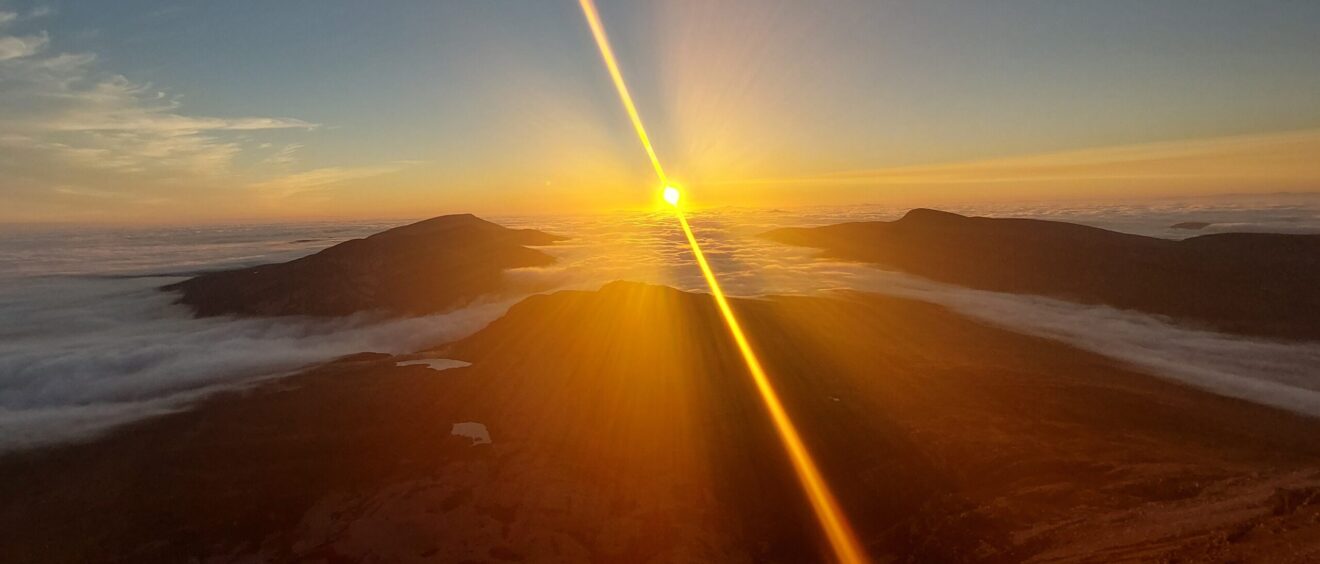 September 2022 Newsletter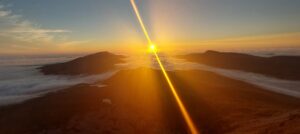 Hello and welcome to the latest Awaken Adventures newsletter. First off I'd like to thank everyone who came out and joined in on the Adventures over the summer months, it's been amazing getting to meet so many wonderful people and share with them great experiences both on and off the water.
Although September is here and the summer months are over, it doesn't mean the adventures have to stop.
We have lots of events planned in for September to keep the adventures going, so check them out and why not come along and join in on some!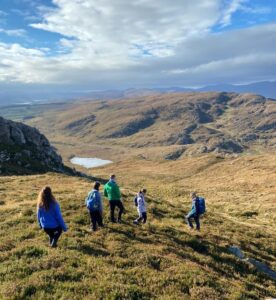 Wednesday 7th September sees the return of the Mini Morning Adventures. This was an idea that was developed to show that adventures don't have to be big, long and complicated. In fact they can be mini bursts of excitement that can be fitted in between school runs or before/after a work shift!
They give you an opportunity to kick start your day with a dose of fresh air, excitement and exercise, as well as a bit of socialising along the way. We will meet in the morning at a designated meeting point and then travel on together to our adventure. You can find out more information and book with this link: Mini Morning Adventures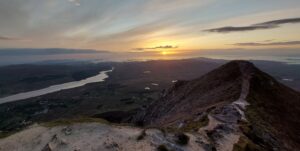 We had some AMAZING sunrise and sunset hikes on Errigal over the summer, the pictures taken can never do justice to the real life colours and landscape experienced with the rising or setting sun on Donegal's highest peak. The next sunset and full moon hike is on Friday 9th September so don't miss out on what can be a truly spectacular evening and click this link to book: Errigal Full Moon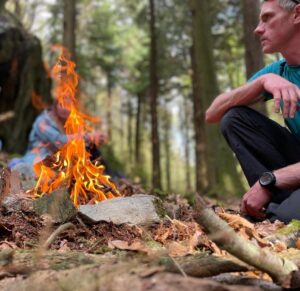 Come along on Saturday 10th September for a fun filled evening of activity out on Gartan Lough.
We will take to the water first for a kayaking session before heading into the woods to get a campfire going and of course no campfire would be complete without some toasted marshmallows!
This is an ideal family adventure. (Suitable for ages 9+). Click the link for more details and to book: Kayaking and Bushcraft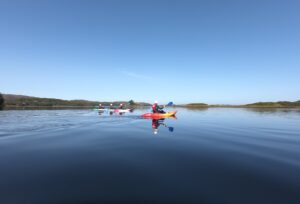 Starting on Sunday 11th are two 3 week kayaking courses, one for the kids and one for adults.
The kids learn to kayak course is a fun and friendly introduction for your young adventurer to the wonderful world of kayaking. Over the 3 weeks we will look at the main skills needed to become a happy and confident kayaker, with plenty of games, challenges and splashing along the way.
The adults kayaking skills and safety course will look at all the essential skills required to allow you to kayak safely and confidently as part of a group.
For more information and to book just click on these links:
Kids Kayaking
Adults Kayaking
The September sunsets are some of the best ones, so why not come and experience one from the unique perspective of the water on a sunset kayaking trip out in Mulroy Bay. There are two scheduled and you can find out more information and book here: Sunset Kayaking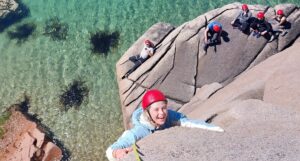 If you would like to give someone the gift of adventure we have gift cards available that you can order through the website or just by clicking on this link: Gift Cards
Finally if you would like to organise your own adventure from a small group to a large team building event just get in touch today. You can email me at awakenadventures@gmail.com or give me a call on 0838424580.
Feel free to forward this email on and thank you for your time and continued support.
Happy Adventuring!
Stephen