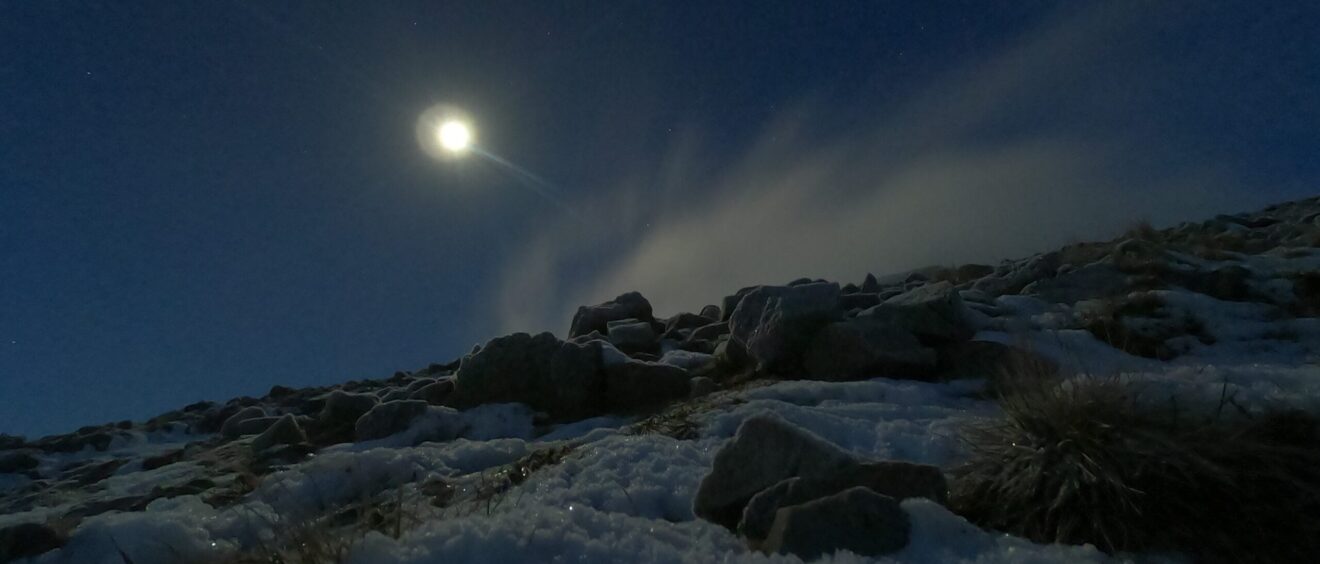 2020 Review
Welcome to Awaken Adventures latest newsletter. I just wanted to take a moment to look back over the past year and share some of my story with you.
Last year started off in a very positive way. I hosted some successful events. I had my first newspaper and radio interviews. My diary was booking up nicely, and this was only in January! But then everything changed, as it did for everyone, with the arrival of Covid and the necessary restrictions that followed.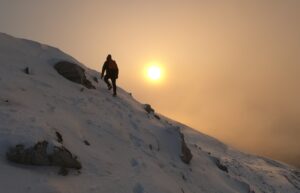 Everybody has been affected differently because of the coronavirus. I've been fortunate that my family and friends have remained healthy and well throughout the pandemic. Yes, I've had my ups and downs, and still do, but I do not want this to be about the negative aspects of the virus and the lockdowns rather the positives that I have observed that have come out of it.
Being so restricted in where I can go and who I can see has definitely developed a fresh sense of appreciation of these things that I generally took for granted. It made me appreciate more the freedom I had and the opportunity to travel and explore. Although I was not able to see them in person, I was in touch more with friends and family with video calls on Skype and Facebook. Then with being at home so much and with the very fortunate great weather I got to spend a lot of time outside with my family, exploring what we have on our doorstep, playing games and just hanging out. We created memories that will stay with us for a long time.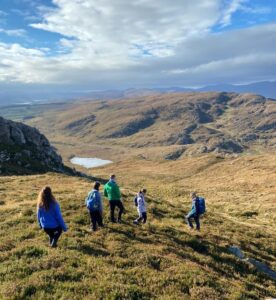 When things started to open up again and we were able to travel that little bit further and do activities I found that a lot of people had decided to make the most of this amazing county, Donegal. With a Staycation being the holiday of choice I had families from all over Ireland coming to discover Donegal. They did so from both the land and water. I can truthfully say that everyone was utterly amazed. By the people, the activities on offer and the beauty of the scenery surrounding them. People seemed so much more willing to give things a go. I guess that was born out of new found zest for life that occurred once the first lockdown lifted. So many times someone said to me: "I'd always wanted to try this but never took the opportunity….".  It was a real privilege to be able to facilitate in making so many great memories.
Another silver lining was that because other work which I would normally be busy with throughout the year was no longer available, I now had more time to really develop and grow Awaken Adventures. This allowed me to put on more organised events, take on more private bookings and organise team building activities for various businesses and youth groups.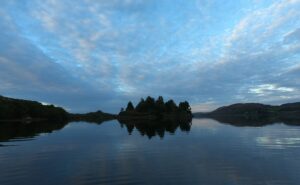 Something I have always been passionate about, and a firm believer in is the positive benefits that being active in the outdoors can have on our mental health. During the various events I organised I have often come across people who share in this belief.  
One such person was also a qualified psychotherapist, and together we have started collaborating to provide adventure based therapy sessions.  During these sessions, I facilitate the activities whilst ensuring there are opportunities for private conversations between the therapist and the clients. The natural setting, away from a clinical based practice, and the shared adventure experiences are a lot more conducive to honest and open conversations, whilst being in nature allows the space and time for reflection. This collaboration is something that I am very excited about, and we all feel that it is something needed now more than ever. This is especially true with the amount of anxiety and uncertainty that is facing us all.
If you feel that you or someone close to you could benefit from this service or just want to find out more please get in touch.
I normally include a list of upcoming events, but as I'm sure you can appreciate future planning has become somewhat of a challenge. One solution to this is to put your name down to be notified of our mini adventures that are organised at short notice. Simply click this link to fill in your details and you will receive updates via SMS or email.
You can also get in touch here to organise your own event or activity. 
To follow our adventures you can find us on Facebook and Instagram.
Finally I would just like to take this opportunity to thank you all for your support. It's really meant a lot to me and definitely helped get me through a challenging year.
Stephen