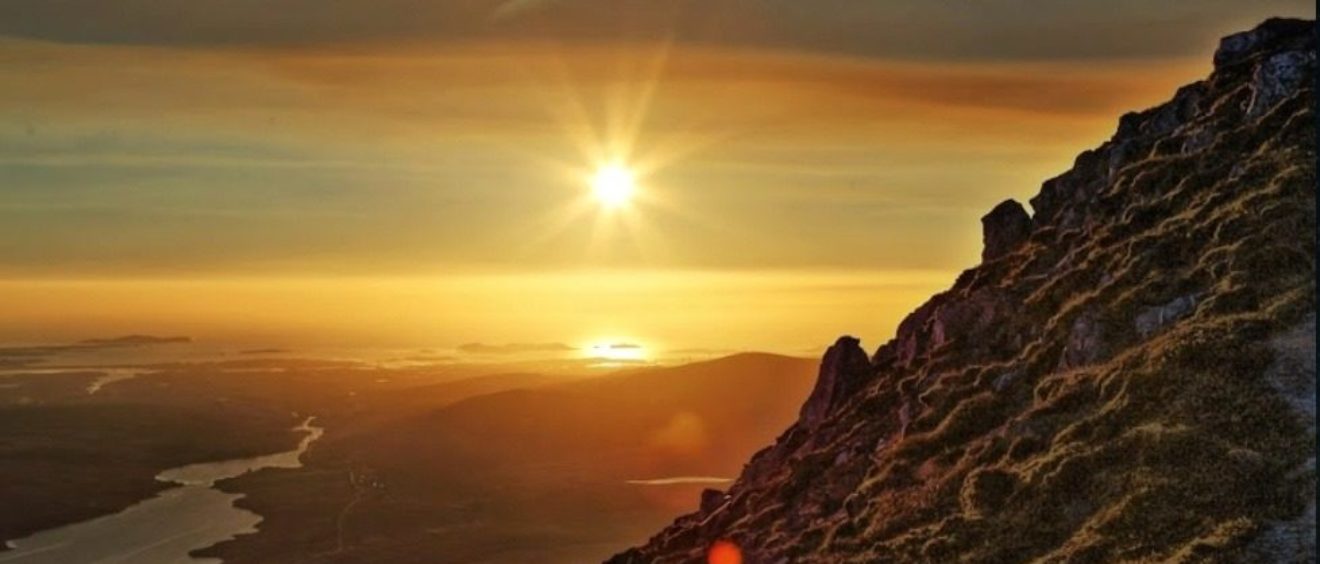 January Newsletter
Hello and a Happy New Year to you.  Welcome to the first Awaken Adventures newsletter.  The aim of this is that once a month I will post a short note to let you know what's coming up.
Last year was a great start for Awaken Adventures where we ran different events over the year, the favourite two being the Full Moon hikes up Errigal and our Introduction to Kayaking courses.
I am excited to see where 2020 will take us, already there are lots of exciting things on the calendar including some great collaborations with other businesses.
First up we have a Sunrise Hike up Errigal on Sunday the 19th of January, this is being run along with Wholegreen in Letterkenny (www.wholegreen.ie). 
To sign up and book your place just click on this link:  book now 
The first Full Moon Hike will be held on Sunday the 9th of February, and with it being a SuperMoon, let's keep our fingers crossed for a clear and crisp evening. 
To book your place just click here: book now 
February also brings us Valentine's Day, so why not start your evening off a little differently with a Sunset Kayak Trip around Mulroy Bay. 
Click here for more info and to book: book now 
The 15th of February will also see the beginning of a new partnership where along with the Good Earth Farm in Glenties we will be hosting a Bluestack hiking day.  You can check them out here https://www.facebook.com/goodearthhealthfood/ and keep an eye out for more information about this coming soon.
For more information on the above events and any other events coming up keep an eye on the website: www.awakenadventures.ie and on facebook: https://www.facebook.com/awakenadventures/ 
Remember that you don't need to wait for an event to be organised, if you want to organise your own adventure then get in touch today.
Happy Adventuring
Stephen